Somehow, we find our destinations with detours; we see a great accommodation and this way get to places we have never heard before. Just like we discovered the Azores Island Pico: we saw a photo of a small house made of black stone, built directly at the Atlantic cliffs and wanted to make it our home for a few days. In the Grotte Della Civita you don't just live in a hotel room, no. You live in one of the ancient caves which are the city's signature. In the 1950s, the inhabitants of the Sassi were resettled because the caves without electricity and constant water were viewed as a stain on Italy, which should vanish from the face of earth. People lived there under horrible conditions, along with their cattle and up to a dozen of other people in one cave. For a long time, the ancient city was deserted and is now rebuilt bit by bit and revived. Thanks to projects as Sextantio, the historic caves can be preserved and be used again. At the same time, emphasis is put on an authentic restoration of the original structure. However, there is a sophisticated heating and ventilation system in the hotel caves. Due to all the candles and indirect light in the vaults, the massive wooden furniture, ancient linen and handmade ceramics, you feel carried back into another time. There is a modest elegance in every detail.
After an hour-long trip on broken streets and passing building sites, we finally arrive the first stop on our itinerary, Matera, and suddenly we are not allowed to go on. Only with a special permit, which of course, we did not have. Once we drove around in circles three times, we finally park the car in one of the old alleys to get an overview by foot. The next side street leads us into a whole new world. In front of us lies the ancient cave city. It looks like an intricate construction of stone houses, carved into the rock and melting with the environment. Matera belongs to the southern Italian region of Basilikata and is famous for its historic city, which is one of the oldest worldwide and belongs to UNESCO World Heritage. It is largely made of cave settlement, called Sassi, in which you can find countless monolithic churches with old mural art. We roam the deserted streets, fascinated, which only come to live with a few clotheslines and kitties. The smooth cobblestones and a loose sole of Yannic's shoe lead to an unplanned adrenalin rush and a few bruises as he slitheres down the street and, well, let's put it this way: he face plants it. Probably, this is part of an unforgettable journey, and it is also some sort of our tradition and the sign to finally walk to the hotel and relax the sore muscles in a hot bath. Only because of the hotel with its outstanding design, Sextantio Le Grotte Della Civita, we discovered this unique city.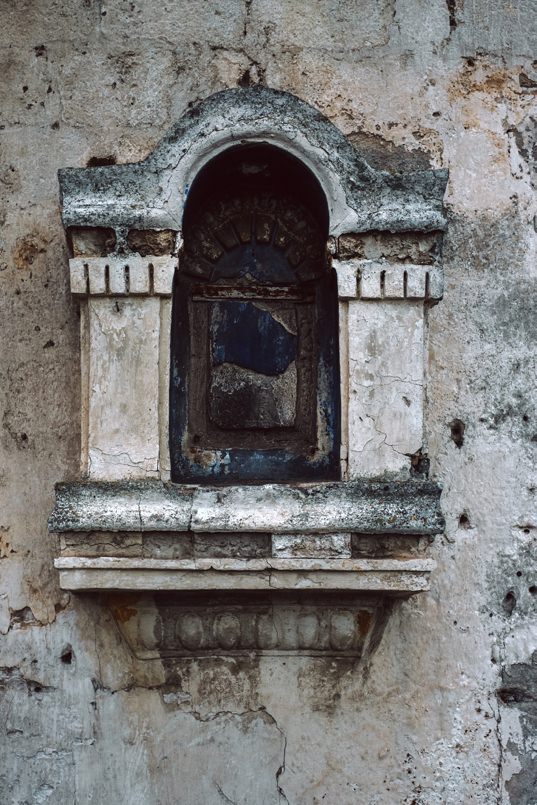 However, we realized it to be a mistake soon enough when we took the stony way to a wooden bridge which led through a rugged valley. The Murgia's rocky landscape is stunningly beautiful, you can wander around on small trails and marvel at the numerous caves and old churches. Our adventurous hearts beat faster, even when an icy, uncomfortable wind greets us. Furthermore, a deep gray front carrying rain is building up in front of us, which finally leads us to turn back. Patches of mist waft through the city and give it an even more enchanted look. Since we cannot refrain from taking photos and want to catch more and more pictures, we return to the hotel completely soaked. We warm ourselves in our cozy cave before we want to continue our task to explore the traditional cuisine of Matera. The city has a lot of authentic restaurants which offer the regional classics. However, you cannot travel to Italy without having a bombastic pizza. At least, this is true for Yannic, so we first visit a Neapolitan pizzeria in the heart of the old city. The dough rest for 48 hours and thus is almost fermented, the crust is thick, crispy on the outside, soft and aromatic on the inside. In this restaurant, as well, they focus on the regional products. On an extra menu, the origin of every ingredient is listed and explained. In all restaurants we visit you can taste how careful every product is selected.
It is an incredible feeling to unlock the heavy, wooden door to our cave with the big, old key and to dive into this world. The huge room, carved into the rock, with its 7m high ceiling is so astounding and cozy, even the panoramic view of the national park Murgia fades in comparison. We make ourselves at home and save the view for the next morning. We enjoy it thoroughly on our way to the breakfast room, one of the old mural chapels. Now, there is finally the reason for our trip, the food! We love the puristic Italian cuisine with its focus on the essentials: good ingredients. This also reflects in the breakfast in the Grotte Della Civita. We find selected regional products like the Pane di Matera in its unusual form, which is baked from double ground semolina. The grain for the bread is grown in Matera itself and stored in a special way. Of course, regional specialties as Burrata and Focaccia, which are covered with potatoes or tomatoes, may not be missed at the breakfast buffet, just as little classic pastries such as Crostata and Cantuccini. We relish on the buffet with fresh pressed orange juice and steaming tea. Since we cannot sit still we hit the road to explore the neighborhood. We love rough nature and love to feel its enormous power. We expected to miss out on this point on this journey. Southern Italy has a beautiful landscape, but you see a lot of flat land with countless olive trees. This time, we wanted to concentrate on exchange with the locals and explore the culinary part, thus leaving our walking boots at home.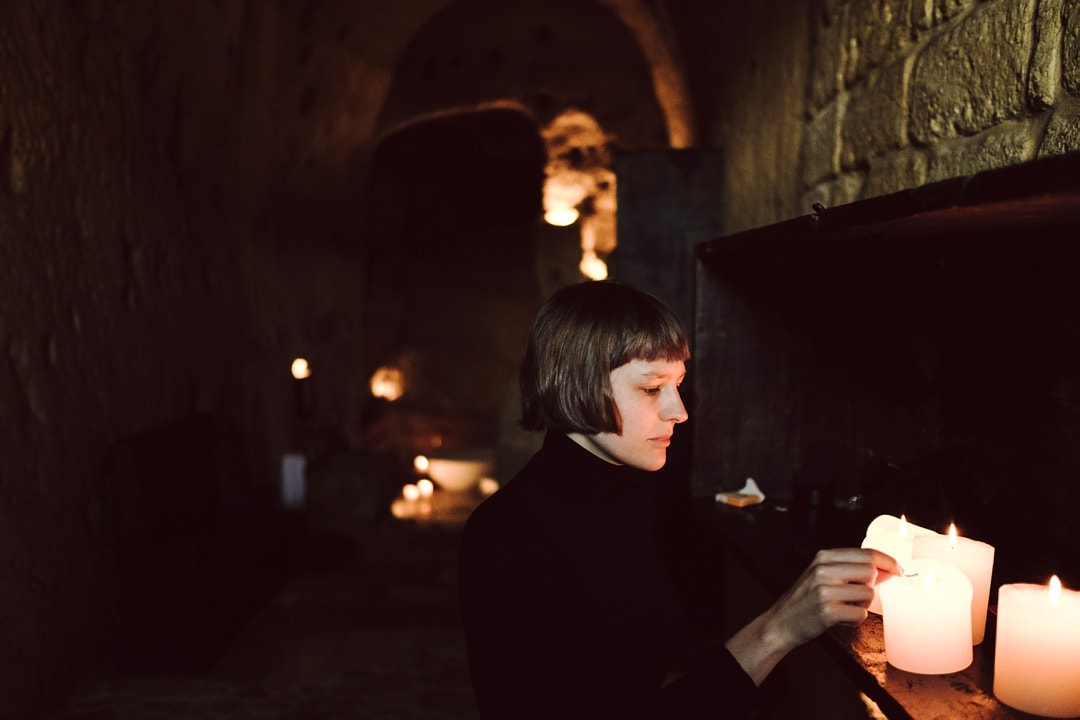 We do not only eat the classic version but also Orecchiette with a spic pumpkin sauce, cultivated with pepperoni Cruschi. That are dried peppers which are roasted in olive oil. Furthermore, we are allowed to visit a traditional bakery. We learn everything about preparing Pane di Matera and watch amazed how hundreds of loaves get pulled out of the old oven. They carefully are palpated, sometimes flipped over and pushed back into the oven until all of them are golden yellow and smell lovely. During the tour we also hear a lot about the city's history. It roots back further than we actually thought, 9000 years already. Wicked! Moreover, we learn that many millennia ago, Matera was below sea level. We think of our old friend and the fossilized shells at the wall. They must have been in the stone for an eternity before it was turned into his home. Only now we realize that he was a child when he was one of the inhabitants who were forced to resettle in the newly built outskirts of the city. Even if many people did not want to go back to the poor conditions, he definitely seems to connect special memories with the time in the Sassi, and you could see the pride in his eyes to be part of this history. On our last day, one day before Christmas, the first sunbeams wake us at 7.00. We planned a short hike to shoot two photos in the right light. Afterwards, the wonderful breakfast awaits us for the last time. We boost ourselves, pack our stuff and head off to Ostuni, our second destination of our Italy trip.
On the 4 days we spend we often just roam the ancient city and marvel at it from every corner. Again and again we meet possible dead ends, which on a closer look turn out to be narrow ways. A maze made of stone and caves. During the day, but especially at nightfall, the optical illusion is perfect. When everything fades into a soft, dark blue and the first warm lights illuminate the streets, the city has an even other charm. One evening, we wanted to catch this special moment to get a panoramic shot. Just this moment, an old man shuffles towards us, tugs at our sleeves and indicates us to follow him. It seems he wants to show us something. We follow him in the hope of a better view or a fascinating story. The sky is turning darker, but we do not want to be rude and let him guide us further through the maze of alleys. Meanwhile, he points out peculiarities to us like an antique cat-flap, over which he laughs, or the old rain gutters in the streets. He tells us about the house of his childhood and points down another flight of stairs every time. Finally there, he shows us fossilized seashells on a wall and tells us stories in Italian, which probably are all very exciting. But we don't understand a word. Eventually we say good bye and hurry back, up the many stairs to our spot to catch the last light. Afterwards, it is time to eat again. We try to taste as many specialities as possible, for example the pastry Taralli and of course, Orecchiette, which origin here. The little pasta ears are the culinary symbol of the City of Bari but are eaten in all of Apulia and are even considered a national dish. A typical recipe is Orecchiette alla pugliese, with cima di rapa, a cabbage similar to broccoli, with garlic, olive oil and chili – ready.