Since both of them are as curious for new recipes as we are, we looted the cupboards, juggled ideas and finally created an exciting dinner. Christina just bought the first kilo asparagus of the year, which originally should go on its way to Christina's mother in Denmark. However, when Yannic voiced the idea to grill and smoke asparagus in hey, Knut was hooked immediately. Well, next time in Denmark there will be twice as much asparagus. There was also well ripened sheep's cheese from the sheep farm Vietchow and with roasted sunflower seeds added, we wanted to create a pesto for the asparagus. Just a bit green was missing. Christina said there was a lot of ashweed is rampant. Ashweed. Never ate that before. But as our godchild Levi says: you always have to try! So let's get down to business and pluck some ashweed in the garden. Furthermore, some bronze fennel (foeniculum vulgare purpureum) grew in front of the house and should also be added to the pesto. When we were outside anyway, we plucked more from the garden. During our last visit at the manor, Christina and Knut told us about their linden sprouts they collect in spring around the big limetrees in front of the house. The time was just perfect. What followed was a sprout collecting battle between Yannic and Vilhelmine.
This time, we tell you the whole story of our last trip to the Mecklenburg countryside chronologically backwards. Before we went to Grete to prick tomatoes, we went to the manor house in Rensow to spend a night at Christina and Knut, and of course to fill the pots together. We did not only want to cook together, we also wanted to check out a date for our next workshop we want to host in June in the Alten Schule. Hooked by the wonderful time we spent there we want to share this experience with you, and thought of a very special, very personal and intense workshop concept. Of course, we show you here, too, how we work and make our photos. But we want more. Inspiring talks at the bonfire, with the smell of grilled vegetables around; primal cooking at the sinkhole; fermenting, chopping, and meanwhile philosophize about photography and the world; trying out new things, creating together, forget the time and enjoy the moment. Since the best stories start this way, we also want to focus on documentary photography at our Rustic & Raw Workshop. We don't only want to capture the food, but also all the moments before, during, and the trappings. Beside us, there were also other guests at the manor, so we had a few hungry mouths to feed. Christina's and Knut's pantry is always well stocked so you can easily cook for a bigger group spontaneously.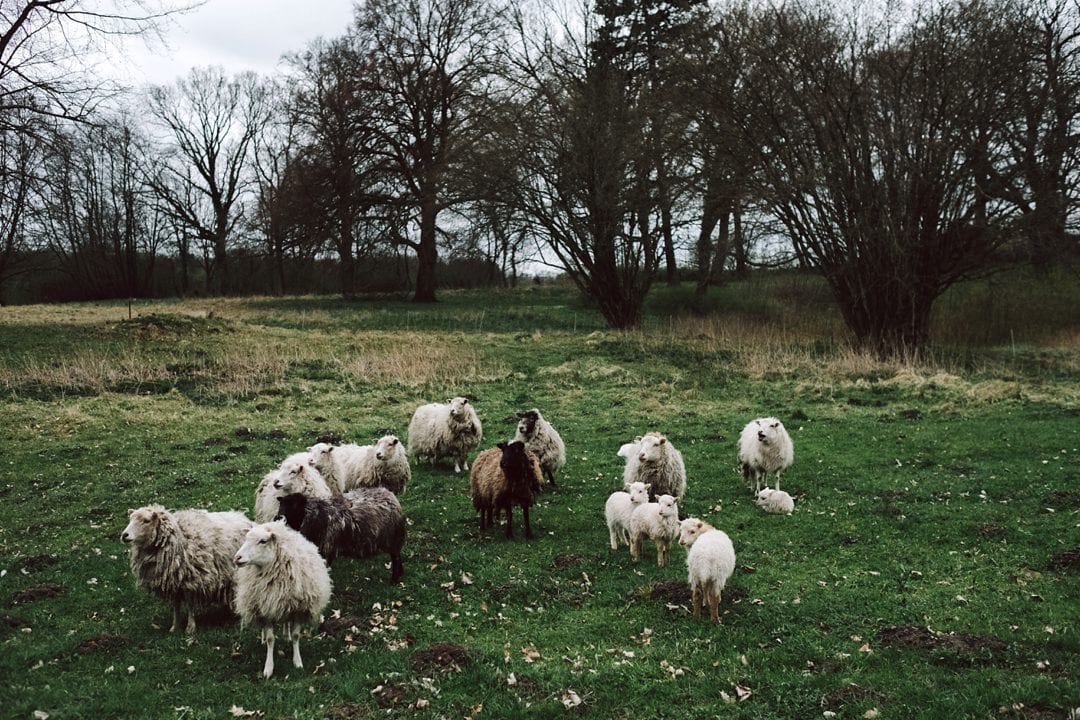 With all the guest's Ooooohh's and Mmmmhhh's we couldn't suppress our smiles for very long. The joy about the successful experiment, which could also have gone horribly wrong, was incredible. Thanks to Christina's and Knut's help we created something entirely new and did not only thrilled ourselves but also the guests with unknown flavors.
Again, we enjoyed the evening at the manor in Rensow and simmer with excitement for a reunion!
We made a light cream soup out of leek and cauliflower and decorated it with the linden sprouts we collected in the garden. The sprouts do not only look lovely, they also taste amazingly fresh. Concerning the smoked asparagus we were rather skeptical. Would it be tasty? Would it be ready, anyway? It actually took longer than we expected, but the result was a sweet dream. The grill and smoky flavors added to a gorgeous taste adventures, which was round off perfectly by the ashweed pesto.