We kicked off with a variation of the classic whisky sour as welcome drink. That hit the bull's eye so one or another wouldn't have needed an alternative in terms of beverage for that evening…Afterwards we gave the starting signal for our 20 cooking enthusiasts to rush into the kitchen. The chaos could begin…Despite initial freethinking guerrilla cooking, everything went smooth, except for a few tiny faux pas (the soup was sloshed around the whole kitchen, the seeds were more smoked than roasted, just the usual…), and landed deliciously on our plates.
It always brings joy to our heart when we see people cooking together. When a delish meal is created in steaming pots and frying pans out of good ingredients, and to which everyone contributed his or her part.
We are grateful we are allowed to realize events like these and find people who join them with pleasure. Therefore, a huge thank you to all of our guests, who cooked all our recipes with love and carefulness! And last but not least to Manufactum, who trusted us again and created such a lovely evening hand in hand with us. An evening which passed way too fast.
Do you remember our wonderful cooking night with Manufactum last year? We thought this special event needed to be repeated, so a few weeks ago we jumped into drafting, wrote product lists and schedules, tested recipes, chose flowers and decoration and invited lovely people. We aren't professional event planners, so we're learning with each event we organize and can optimize our workflow step by step. Well, some procedures you don't want to improve. Like wandering through "the store of good things", for which time cannot be long enough…Again it was a great pleasure to have the variety of Manufactum products to set the table and equip the kitchen. You can find a list of our favorites of that day at the end of this post. Once more it was necessary to coordinate 20 people in one kitchen. And it was a particularly splendid one with unusual fancy hightech features, which we were allowed to use at the friends space of Freunde von Freunden. The fresh market veggies we bought should be converted in an autumnal three-course dinner: cauliflower soup with kale chips and pesto as starter, along with it freshly baked sourdough bread from the Manufactum's in-house bakery brot&butter. As main course we planned stuffed pumpkin with a creamy porcini sauce and lambs lettuce with apple and spiced seeds, and as culmination elderberry plums with chestnut ice cream and cookie crumbles.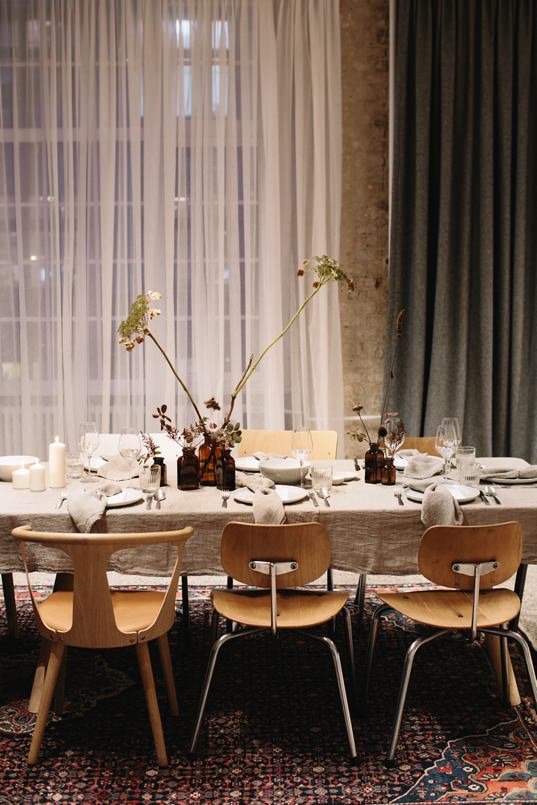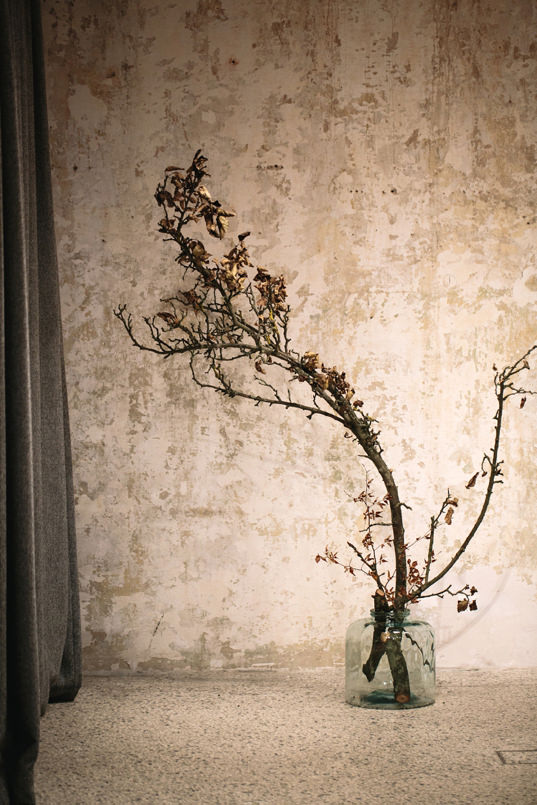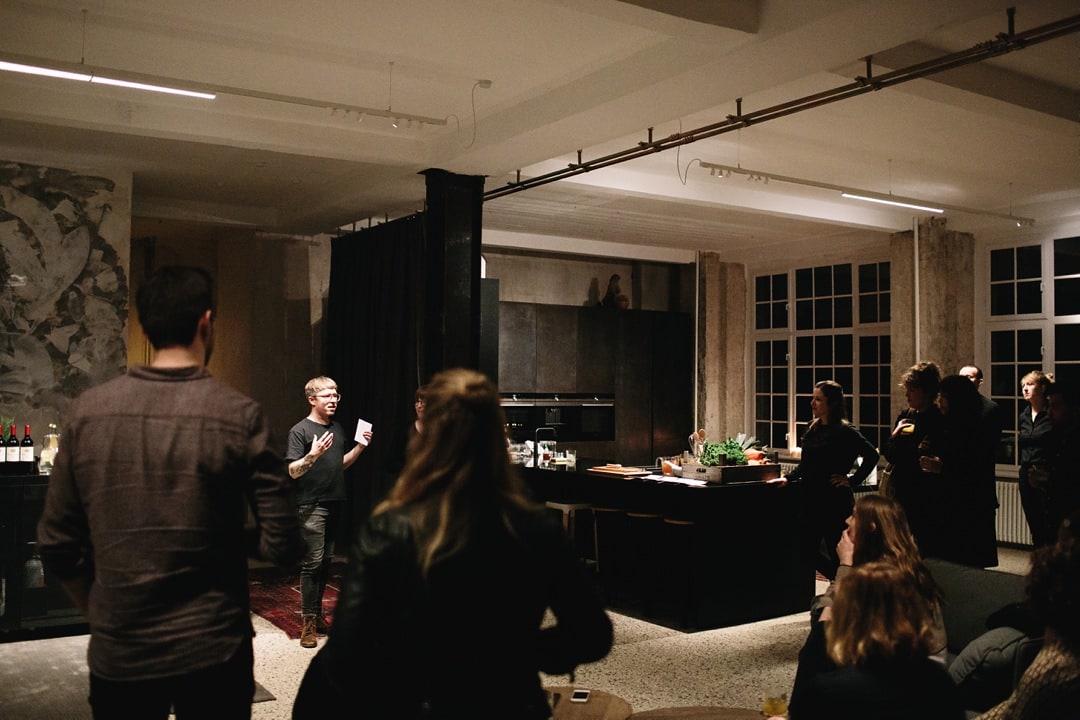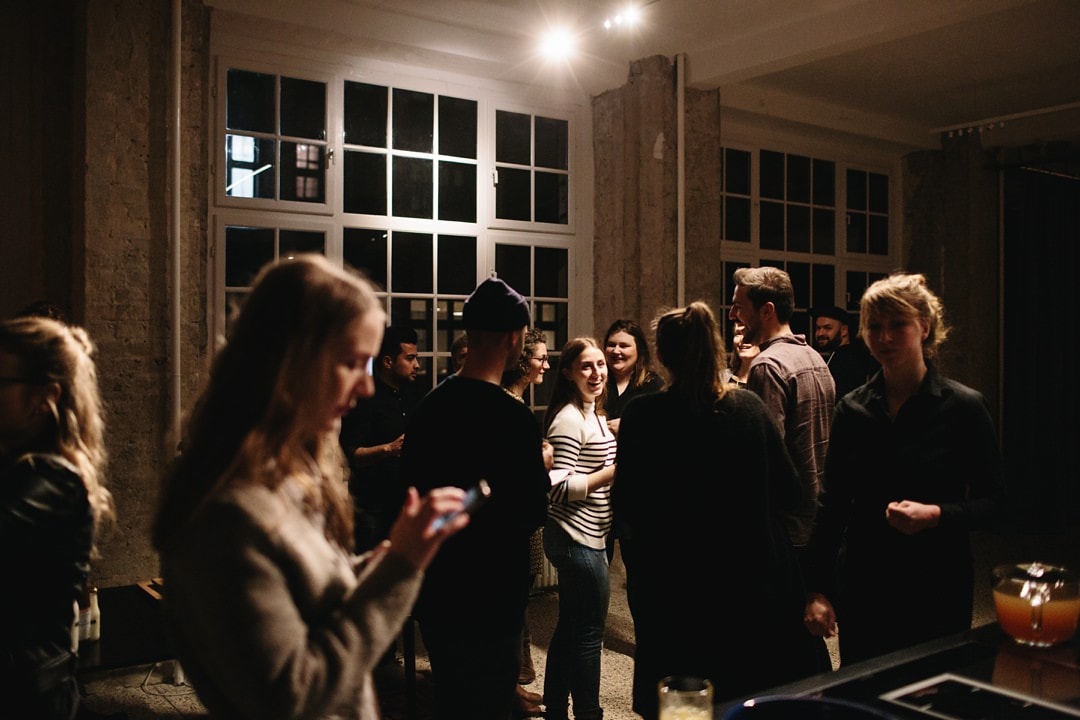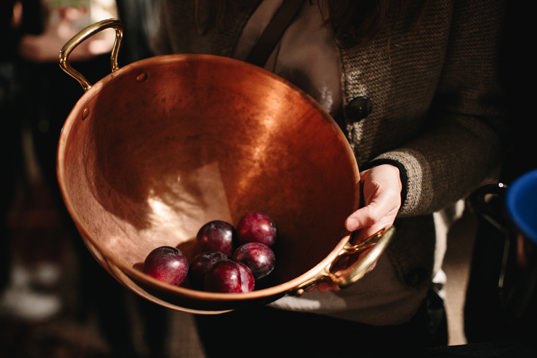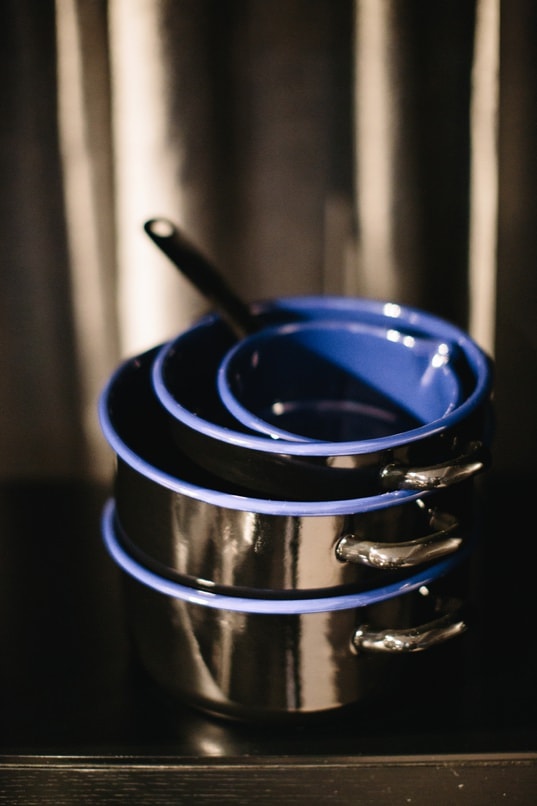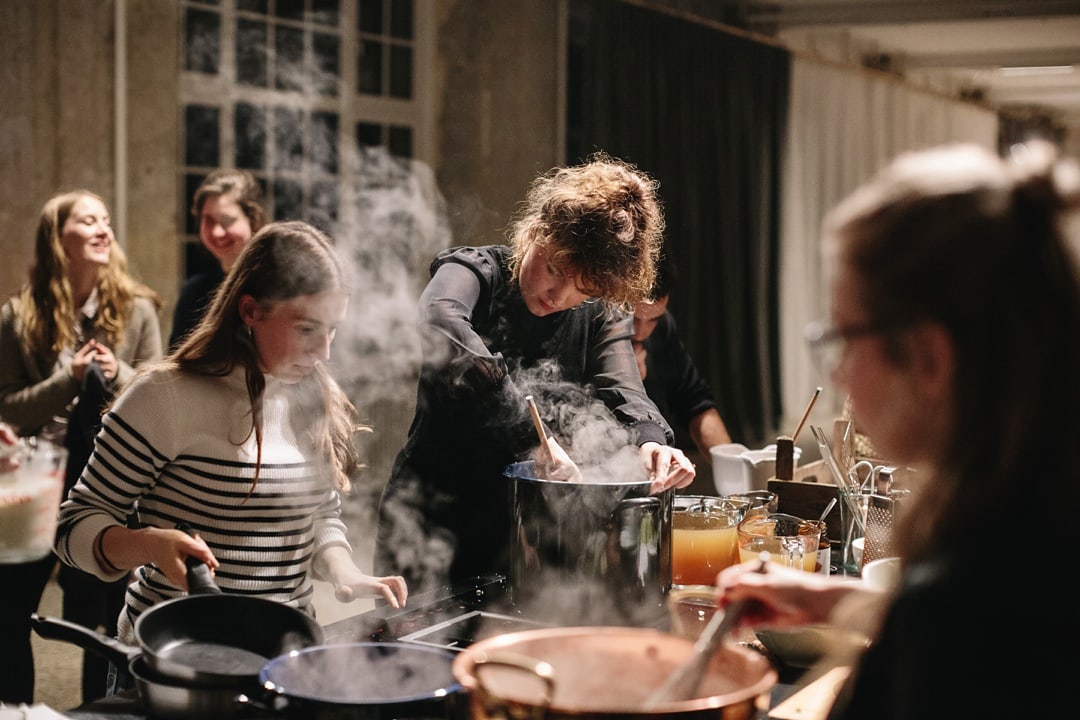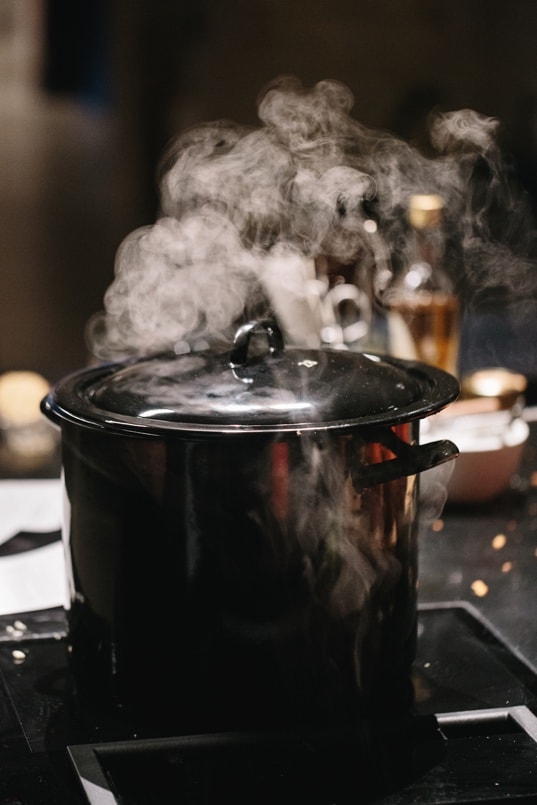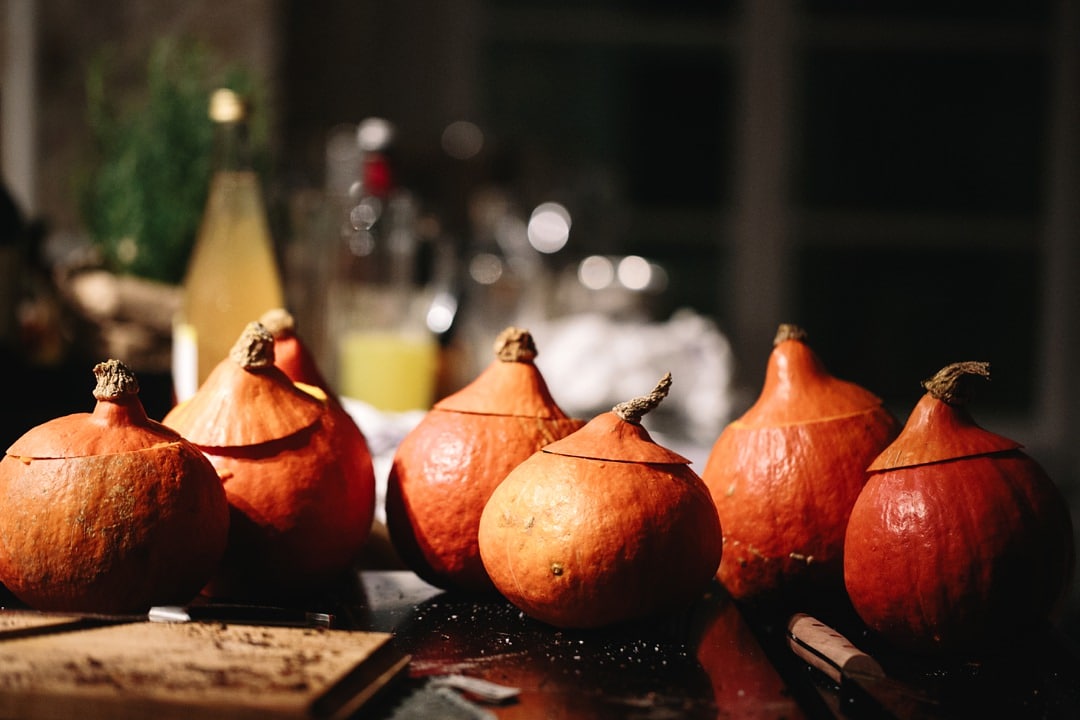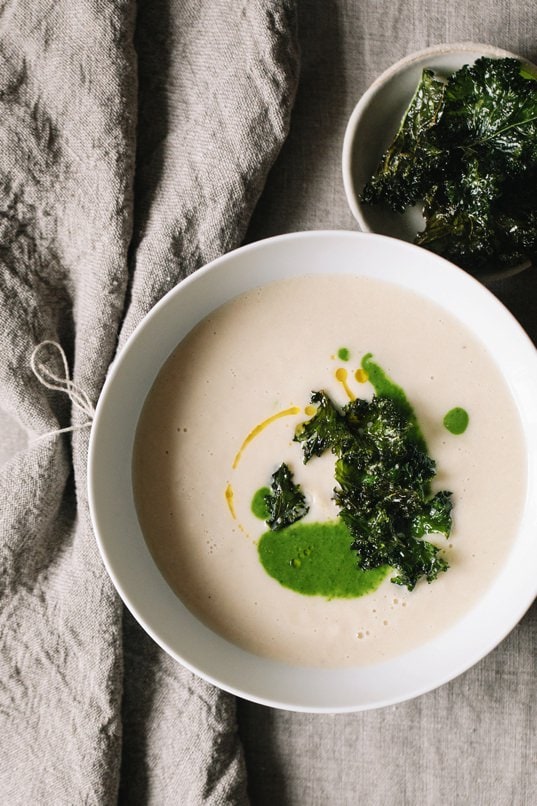 This post is created in cooperation with Manufactum. Even though we were paid for this article, we give our own opinion uninfluenced. We had full rein over text and content of this article.